Tom Watson, IBM FOUNDER was once asked to what he attributed IBM's phenomenal success. His answer:
"First we asked ourselves what we wanted to look like when we grew up, second, we asked ourselves how a company that looked like that would act and finally, the realization that unless we acted like that from the very onset we would never get there."
You have two basic choices when you start any business or to make your financial practice successful. You can go through the fits and starts of a startup, or you can ramp up like an enterprise company does.
With each, there are three things at play which is:
        Automation
        People
        And proposition
Profile of an unsuccessful financial practice
Depending on how these three things are handled, your financial practice will have undulating revenue or steady and predictable growth like an enterprise financial practice. The Startup practice has:
        Undulating revenue
        Static expenses
        Unpredictable profits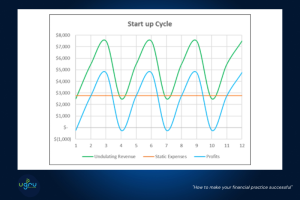 The start-up is likely to spend long hours doing most everything themselves; they are tired, and it shows. And efforts to fill the gaps in workload prove time consuming, if a friend or family member is not the option.
Either way, there is likely to be no career path for the new staff member leading to a potentially poor culture which can have negative impacts on morale and ultimately the client relationship.
Because this business type is so focused on sales, the proposition is ever changing and is adapted to the times and temperament. As well, there tends to be no value proposition. And if there is, it's very broad and doesn't speak to the client's needs very well.
Whether or not they can even articulate the reasons, clients will be hard to sell as to why you are the financial professional they should hire.
The process to identify best of breed technology and identify which of those can integrate with each other is an overwhelming process. And, because of the limited budget, mission critical software tools are foregone, preventing an already time strained practice from gaining much needed efficiencies and therefore, ultimate growth is constrained by the individual financial professional's limitations.
All of this leads to a frustrating revenue lifecycle of undulating peaks and troughs as marketing is replaced with the obligations of a new client making the ability of breaking out of regular highs and lows difficult. Also, you tend to feel unappreciated for all you do.
Profile of a successful financial practice
Even as a solo practitioner you can operate like an enterprise business. The Enterprise financial practice has:
        Predictable revenue
        Expenses that increase with growth and
        Predictable profits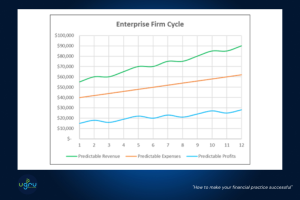 The enterprise firm enjoys a promising future from proper execution during the breakout phase.
These Financial pros recognized early on they wanted to be a business and have solid growth from addressing Automation, People and Proposition issues and effectively executing on each.
Their Technology Budget is used to maintain technology that is highly integrated to other software which is a high priority.
Their CRM is utilized for its intended purpose including workflows and operational processes which is under regular evaluation.
Their website is well thought out when it comes to content, structure, and user experience. It speaks to the clients concerns and highlights the strength of a team that will be around for their client's future who is capable of fulfilling any client need.
Expanded functionality has calendar scheduling, client portal for electronic document access as well as client data capture. SEO rich content for positioning in local their chosen markets.
Workflows exist and is an evolving high Priority. And processes that are duplicable maintain a constant flow of new clients with less attrition.
Founding practitioners are in management roles leading teams with shared responsibilities. And a clear vision and mission exist with career paths for staff and junior financial practitioners.
Marketing Collateral exists and is an evolving high Priority. And ongoing PR efforts exist. The proposition is clearly identified and resonates with the target audience.
Do you want a successful financial practice?
The good news is the choice is always yours. But you need to ask yourself what you want. Do you want to:      
Work ON your business to scale? Or, in your business exchanging money for your time?
Focus your greater strength at the decisive point? Or, spread yourself across the minutia of business?
Invest in your business like you deserve? Or expect something from nothing?
 Have a mentor or coach guiding you with best practices? Or go through the process of discovery alone?
It's time to scale
Mastering your financial practice is all about addressing these questions and we have worked hard to offer you a path of least resistance. 
If you are ready to scale your financial practice, find the benefits UGRU can bring to your current financial practice with our UGRU training program, financial software, marketing plus, all the personal finance courses you could offer your clients to help you generate more recurring revenue.
Feel free to schedule a time or discover now what the UGRU training program can do for you. 
All the best, 
No one knows  your business like

"

U

"
Want my newest book for FREE?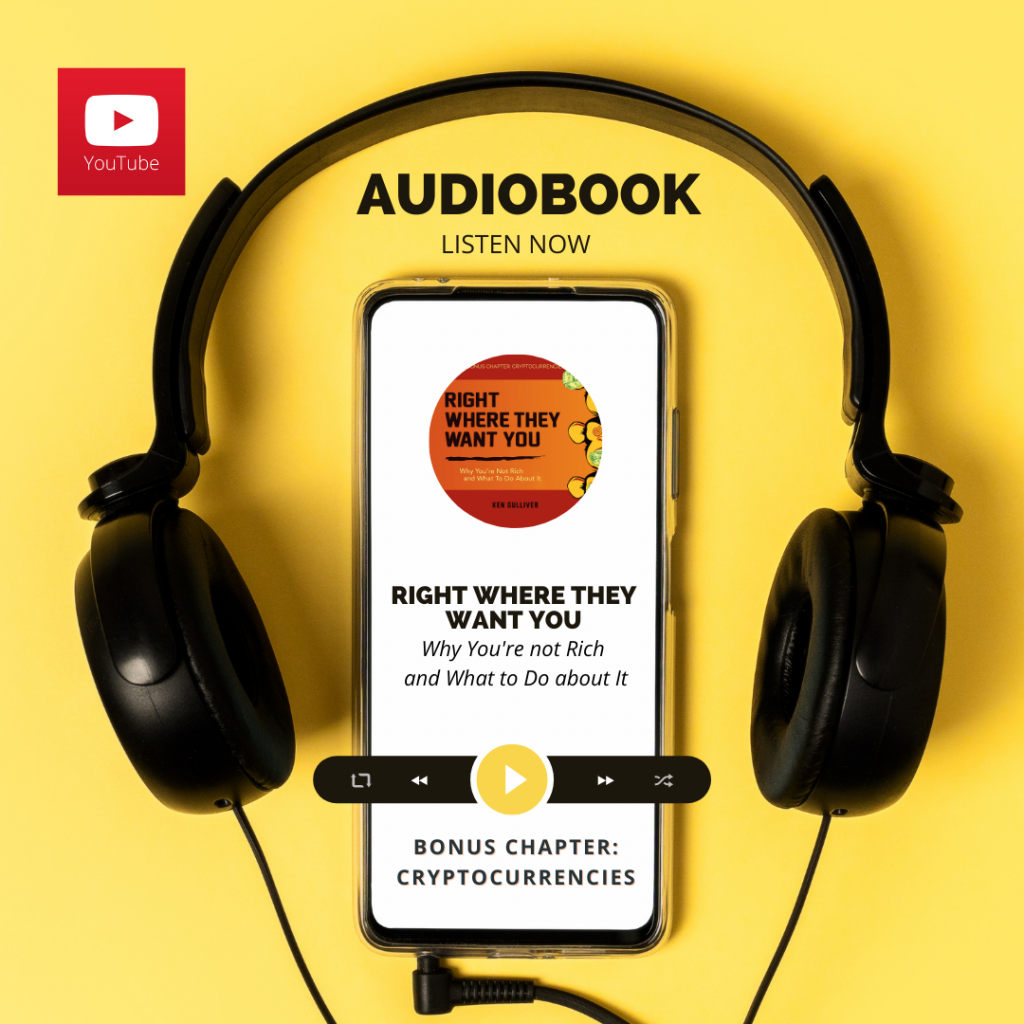 Right Where They Want You: Why You're Not Rich and What to Do about It
Whether you are a financial professional or aspiring to be financially independent. This is a MUST listen audiobook!